Special Announcement:
Rock Steady Boxing and Deyoga Stretch for PD classes (RSB Members Only) are now available! Contact Michael Martelli for more information at 248.817.5243 or mike@theboxingrink.com.
'Beauty from the Inside Out'
by Jeanette Frost // from The Metropolitan
While there have been many studies pointing to all the wonders and health benefits of yoga (google it), I prefer giving my personal account, because it's so meaningful to me. Yoga has brought peace and calm to my life, while greatly reducing stress and tension. Yoga has also eliminated my back pain, which once plagued me from complications through Scoliosis (a curved spine). I've also built incredible strength, flexibility and muscle tone, which I've never before experienced. READ MORE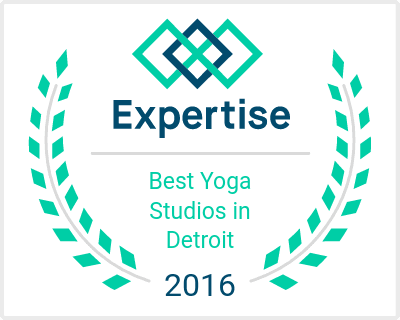 WELCOME TO DEYOGA ROOM
Deyoga Room was built to compliment the training affiliated with The Boxing Rink™, and its athletic cross training program. Hundreds of hours and thousands of dollars are spent honing an athlete's career – you need to protect your investment – yet one thing that seems to get lost in the practice is RECOVERY. Rest and recovery are crucial components in any successful training program – yet the most often overlooked.
THE BENEFITS OF YOGA
Yoga brings together physical and mental disciplines to achieve peacefulness of body and mind, helping to manage stress and anxiety.  Yoga improves strength, balance, flexibility, mental control, improving body awareness and enhancing mental clarity.  The basis of yoga is deep breathing.  In fact, the breath is more important than the posture.  Deep nose breathing keeps you calm and focused, maintains mental balance, and allows you to work at a higher level of physical proficiency.  When people are calm, they are stronger.  They perform better.   Beyond that, it strengthens your immune system, helps you sleep better, improves your concentration, eases pain and releases toxins.
Click here for class schedules, registering and purchasing classes
WORKSHOPS:
AWAKENING TO SPRING  – 90 minutes – room heated
When: Sunday, April 29th
Time: 1-2:30pm
Instructor: Natalie Fons
Interested in experiencing the ability to ground yourself in order to express fully through your innate body movement? Join Natalie as she guides you through a practice to uplift your energy and safely explore postures that may be new to your practice! This alignment based workshop will assist in strengthening your center while connecting your body and mind through conscious movement. Mat required and towel recommended.
Workshop is for all levels.
 .
CLASS DESCRIPTIONS:
GENTLE YOGA: 
Recommended for all levels looking for a soothing, relaxing, and restorative experience, especially those newer to yoga. This is a gentle class that combines yoga postures, breathing, and meditation and is geared toward those who wish to move at a slower pace.  It is a calming, stress-relieving class to stretch and strengthen the body gradually. Room is moderately heated to 75+ degrees. Mat is required, towel recommended.
SLOW FLOW:
Perfect for beginners, yet still challenging for all levels. Movement is slow and focused, increasing awareness and balance.  Deep stretching and longer holding postures will build strength, increase flexibility and range of motion.  Room is moderately heated to 80+ degrees.  Mat is required, towel recommended.
GUIDED VINYASA:
Vinyasa means "breath-synchronized movement," – or simply "one breath, one movement," smoothly blending the postures together into a continuous flow. For those new to yoga, this class is teacher guided, taking the fear out of not knowing where to go. For experienced yogi's this is a true fast paced class with lots of heat and upbeat music!  The room is heated to 90+ degrees.  Mat is required, towel recommended.
VINYASA CORE:   
This class consists of a shorter, yet challenging Vinyasa flow, focusing on movement and postures to develop core strength – which is the lower back, abdominal muscles, pelvic floor and hips – with a series of closing postures to further build a functional and healthy spine. The room is heated to 85+ degrees. Mat is required, towel recommended.
PRIVATE PRACTICE:
Have your own private heated oasis for one hour! We will set the temperature to your liking, you bring your music and connect to our system, and you can flow, meditate, lay in shavasana – wherever your practice leads you – for 60 glorious minutes.  It's all yours.  We can provide you with one of our fantastic instructors to guide you if you like, just let us know.  Please inquire about pricing and availability.
DEYOGA ATHLETES:
This class is reserved for full team training – inquire about pricing and scheduling. "Strength without flexibility is instability." Keeping in line with The Boxing Rink's purpose, Deyoga Athletes is a slower flow, focusing on sport specific stretching and alignment, while still keeping the pace intense to challenge even the most conditioned athletes.  The body needs balance and recovery – and often times we simply don't take the time to realign not only our bodies but our minds as well. Mat is required, towel recommended.
DEYOGA STRETCH FOR PD:
This class was developed specifically for those with Parkinson's Disease, designed by our lead instructor, Deb Colling, to enhance the Rock Steady Boxing Program at The Boxing Rink. Research proves that regular stretching and certain postures can help visibly reduce tremors and improve steadiness of gait, increase motor function, mobility, balance, strength, improve mood, sleep and so much more.  More information about Rock Steady Boxing Troy at The Boxing Rink is available here: http://theboxingrink.com/rock-steady-boxing/
Click here for class schedules, registering and purchasing classes
CONTACT US
(248) 817-5243

---
---
Deyoga Room, a part of The Boxing Rink™, is the "yoga baby" Barbara Deyo. Barbara started practicing in 2003 at CFY in Birmingham and hasn't looked back. Barbara is a health, wellness, and beauty writer, and owner of Deyo for face and body in Birmingham. She is a savvy business woman, having 3 successful and notable businesses in Birmingham over the past 15 years. She is an internationally acclaimed makeup artist, eyebrow shaping expert and airbrush tan specialist, and her work has been published worldwide. She has been named Best of the Best by Allure, Hour, Real Detroit and WDIV, and writes a monthly column for the Observer & Eccentric Newspapers' Woman Magazine, where she regularly raves about the benefits of YOGA! For more about Barbara, visit http://deyostudio.com/our-team/